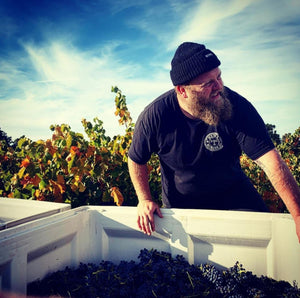 Michael J Corbett
"Corbett is a serious talent, one of those perpetually restless types who don't make their wines, they inhabit them," remarked wine writer Nick Ryan.
Constantly driven by an insatiable passion, Michael refuses to settle, always seeking perfection and never content to rest on his laurels. Rather than idling in the garden smelling the roses, he dedicates himself to every meticulous detail, from the careful cultivation of the vineyards to crafting the finest expression of his wines for the world to savor.
As a first-generation vigneron, Michael has forged his path in the world of wine, amassing over 30 vintages throughout his career, spanning across 13 regions and four countries. His distinct talent lies in his ability to infuse traditional styles with a dynamic and modern twist, earning him well-deserved recognition as a producer who delivers exceptional and captivating wines.
Claire Hannagan
Claire wears many hats within the ever-changing landscape that is Vanguardist.
She splits her time between her role as an architectural building designer that specialises in bespoke residential and small commercial projects, and the vast array of tasks within Vanguardist. She embraces any detail that needs to be managed and completed, ranging from hands-on winery and vineyard work to sales, marketing, design, hosting events and tastings.
As Michael's fiancée, Claire's commitment to Vanguardist extends beyond her professional contributions. Together, they form a dynamic duo, striving to convey the passion and ethos that defines Vanguardist, and authentically showcase its true spirit.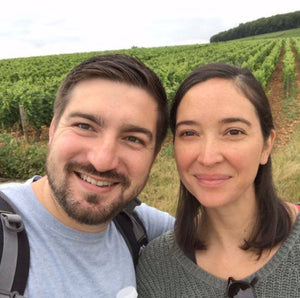 Alexandra and Edouard Maurisset Latour
Michael's dear friends and business partners, Ali and Edouard, have been by his side since the inception of the Vanguardist journey in 2013.
Today, Ed and Ali have established their base in Beaune, Burgundy, from where they distribute Vanguardist wines throughout France and various European regions, triumphantly carrying the VANGUARDIST narrative beyond borders.
Edouard works full-time for Badet-Clement, a prominent Burgundy wine family, where he serves as an export manager overseeing South America and Australasia. Meanwhile, Ali manages the Antipodes Wine portfolio, exhibiting her expertise and passion in the industry.